Приєднуйтесь до нас у
Viber!
Новий рок
Щочетверга на нашому сайті. По буднях в ефірі о 13:30, 18:30 та о 21:30.
Ведучі:
Сергій Зенін
Щочетверга на нашому сайті.

Старий добрий рок тому і старий, бо більшість хітів датовано минулим століттям. Але рок-н-рол живе і розвивається завдяки новим виконавцям, новим рок-хітам. Про найкраще з того, що народилося у 21-му столітті, Сергій Зенін розповідає у програмі "Новий рок". Повну версію програми слухайте на сайті щочетверга. А по буднях, тричі на день о 13:30, 18:30 та 21:30 слухайте коротку версію програми "Новий рок" в ефірі Radio ROKS..

Пишіть автору програми за адресою: zenin@radioroks.ua, а також приєднуйтесь до нього в Facebook.
Поділіться цією програмою з друзями!
Свіжий випуск
827
У цьому випуску: Machine Gun Kelly — Bloody Valentine, In Hearts Wake — Hellbringer ft. Jamie Hails of Polaris, 10 YEARS — The Shift, Magnus Karlsson's Free Fall — Dreams and Scars feat. Renan Zonta, Volumes — Pixelate, The Unsleeping — Ptaha Fred, Crown The Empire — BLURRY.
Зараз в ефірі
11:26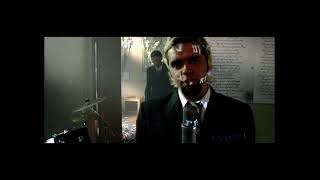 11:22
11:13
📱 Слухайте зі смартфона
Всі наші найпопулярніші пісні – прості, доступні та зрозумілі. Ніяк не зрозумію, чому одні пісні стають хітами, а інші – ні. Ken Hensley
Uriah Heep
Добро робити легко!
Допомагаємо дітям разом